A Company to be chosen for availing the most commendable quality Organic Onion, Red Chilly Powder and much more...
Dry Red Chilly Powder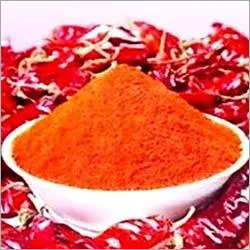 Dry Red Chilly Powder
Product Code : 09
Brand Name : null
Buy our provided supreme quality Dry Red Chilli Powder in different quantities and packaging. This item is used as a spice in indian cuisines for enhancing the flavor, smell as well as texture and color. In addition to this, our product is smooth in texture, highly useful, accurate in composition etc. Furthermore, Dry Red Chilli Powder is cultivated by using best grade fertilizer and finest seeds and after the cultivation it is kept in a hygienic place which makes it healthy and nutritious in nature.